We are so glad to be able to bring back our traditional Christmas Lunch for the students and staff of St. Patrick's!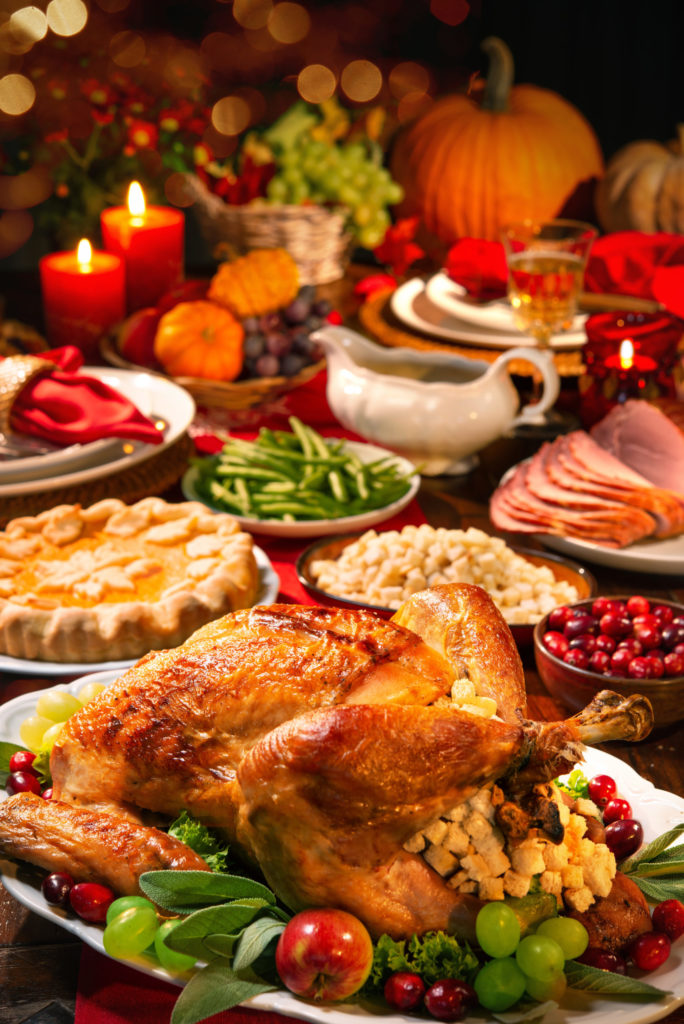 This lunch is a communal lunch served in the gym for all students; we serve the meal on real plates and cutlery and children will be able to select from Turkey and/or Ham, traditional stuffing (a GF option is available), roasted potatoes (GF/Vegan), cranberry sauce, and fresh cut fruit and vegetables with ranch dip. Dessert is a pumpkin cake with cream cheese frosting, and there is a GF/Vegan cake as well for those who need. Water and Fruit Punch will be served in paper cups.
To keep the cost of this special lunch low, we do ask for donations of any frozen turkeys or hams you may already have OR a financial contribution to help with the cost of the meal. We are also seeking parent volunteers to help with the food preparation in the days leading up to the event, and for parents on the day of the event to help prep, cook, serve, and clean up (It's a lot of fun and a privilege to be present with our children while they enjoy a truly special day).
If your child does not wish to enjoy the prepared meal, please plan to send them with a packed lunch that they can enjoy alongside their peers in the gym and still enjoy the festive and fun communal lunch.
If your family is currently facing hardships, and you would like your children to still receive this meal, please contact the school office directly. All children are welcome to enjoy this special lunch and day.