December 11th, 2020
Always be joyful; pray constantly; and for all things give thanks; this is the willof Godfor you in Christ Jesus. 1Thessalonians 5:16-18
Dear Families,
In light of the restrictions being extended to January, our Christmas will definitely feel different this year. It may feel like we are experiencing less joy but the second reading for this Sunday reminds us that God's will for us is to be faithful and to pray constantly. In spite of what is happening around us, we can still be the light for others by sharing our joy and giving thanks for what we do have. I continue give thanks for my family and the health of those I love and the safety of our community.
A BIG HIGHLIGHT for us this week is the Christmas Concert! Please refer to the other link sent out to you for the program and the video. You will need the password included in this email to view the video.
Another highlight this week was PJ Day with movies and popcorn! We had so much fun spending the day in our pjs and the smell of popcorn wafted in the hallways all day long!
And finally, this week was our door decorating challenge. There was so much creativity and love poured into our hallways this week! I have shared some photos below!
May the joy of the Advent season bring light and love in your hearts.
In Christ,
Mrs. Maria Fonseca pdf DAILY HEALTH CHECK UPDATED.pdf Download 101.8 KB
What's New?
Mug Drive
Please send in mugs for the Catholic Charities Mens Hostel. Any used mugs in good condition, that can go through dishwashers, will be greatly appreciated.
THANK YOU!
We collected $285.30 for Chalice on PJ Day! Thank you for your generosity.
Extra Clothes
The students are often coming in muddy and wet from recess. Ensure that your child is ready to go outside rain or shine! Please send an extra pair of pants, shirt and socks with your child. They do not have to be uniform pieces as they will only be used in emergencies.
Knights Of Columbus- Charity Appeal
Please consider supporting our local Knights of Columbus chapter in their annual charity appeal. The Knights do a lot for our community and our school.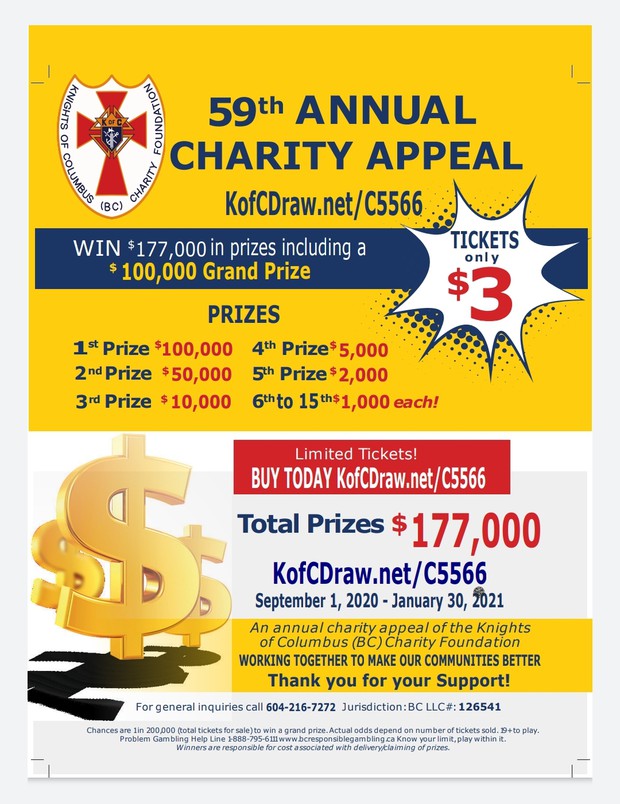 Week In a Glance
Mon. Dec. 14th –
Tues. Dec. 15th –
Wed. Dec. 16th – Grade 2 Advent Assembly (Virtual)
Thurs. Dec. 17th –
Fri. Dec. 18th – Celtics Day– Christmas colours/Christmas sweaters
NOON DISMISSAL
Important Dates:
Dec. 16th: Advent Assembly (Gr. 2) – Virtual
Dec. 18th: Last Day of School – NOON DISMISSAL – Celtics Day (Christmas Sweaters/Colours)
Jan. 4th: School Re-Opens; Temporary Transition students return to school
Jan. 29th: Celtics Day
DEC. 18th – NO Celtics Club
Students are dismissed at NOON for Christmas break. There will be NO CELTICS CLUB in the afternoon that day. Please ensure you make arrangements for your children.