Keeping Our Students and Families Safe
Last week we noticed a significant decline in following the expectations in the school parking lot which can lead to dangerous situations. This causes a lot of worry as we do not want any of the students or families to get hurt. Please review the slides below to ensure we are all using the same expectations.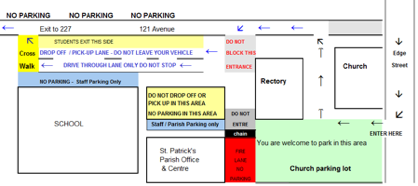 DO NOT PARK HERE – Parish/Staff and Reserved Parking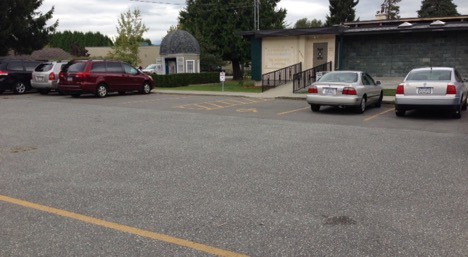 Pull all the way up to the crosswalk and let your child out in the DROP OFF ZONE ONLY.
DO NOT LET CHILDREN OUT IN THE DRIVE THROUGH.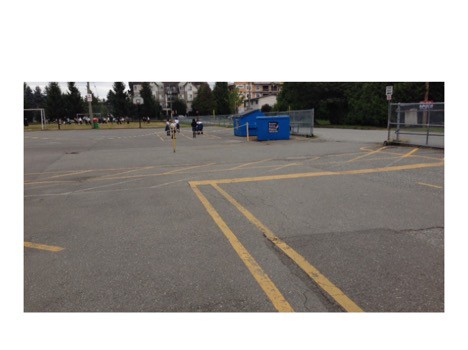 Far right lane (right next to it is the DROP OFF/PICK UP ZONE) parents PLEASE stay in your car. If you need to help your child out of the car, please use the parking lot.
The left lane is for the DRIVE THROUGH.
DO NOT LET CHILDREN OUT OF THE CAR IN THIS LANE.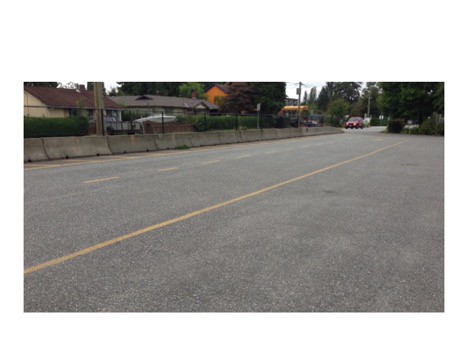 OTHER CONSIDERATIONS
Please stay in the marked areas when waiting for your child. You may either wait between the marked area & the rope in the front OR by the gym.
Do not cross through the line ups as we are trying to keep the students in their cohorts.
Please do not walk in between staff cars in front of the Parish Office. Incoming traffic going through the drive through areas cannot see you or your children.
Keep the crosswalk clear as the crossing guards needs to be able to the see the children crossing.
Parking on the opposite side of 121st Avenue is highly discouraged. Students will not be dismissed to cross 121st Avenue on their own.
PLEASE HELP US KEEP OUR STUDENTS SAFE.